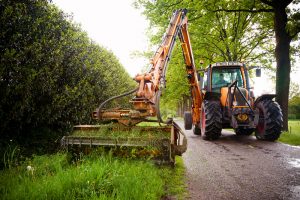 How to Get Fast Delivery of Fae Mulcher Teeth to Reduce Downtime
Time is money when it comes to the mulching industry. Any time you want to make a replacement for machine wear part such as mulcher teeth, you need to have them delivered within the shortest time possible. But that is not usually the case when it comes FAE mulcher teeth for sale. There are always problems when it comes to the getting products immediately or when you need them, and that usually causes unnecessary downtime which could be costly to contractors.
Fortunately, there are ways that you can fasten delivery of FAE mulcher teeth for sale to reduce downtime. They are very simple tips to follow and all you need to observe them, and you will see significant changes in the market. Check out these tips:
Pick the Right Supplier
If you want to have FAE mulcher wear parts delivered within the shortest time possible, then you must consider picking the right supplier. One of the main challenges with the industrial machine is that some of the suppliers including OEM products are overseas based. That means picking them as your supplier will cost you some time as you wait for the mulcher teeth to be shipped. Therefore, look for suppliers that you have a built a reliable relationship for quick delivery.
Go Domestic
Going domestic is another way that you improve delivery time for FAE mulcher teeth for sale. One of the major advantages that come with domestic suppliers is that they know the market and likely to have products customized to customer needs. They are also able to get their products to the customers within the shortest time thus reducing unnecessary downtime. They are also likely to have outlets in your region thus making it easy to access products.
Buy Direct From Factory
If you can manage to cut middlemen by buying directly from the factory, you can reduce delivery time significantly. One of the main problems of having the product change to many hands is that it increases the time it takes to reach the end user. Ordering FAE mulcher teeth for sale directly from the factory helps to reduce downtime thus cushioning you from losses. Buying from the factory also ensures that you are buying original products and not fakes that could have found their way into the market.
These are the three most effective ways that you can get fast delivery of FAE mulcher teeth for sale and reduce the costly and unnecessary downtimes.