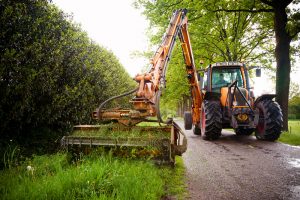 What to look for in a Flail Mower Hammer Blades
When it comes to lawn or grass cutting jobs, flail mowers tops up as one of the best options. They are best known for their effectiveness and high performance in cutting grass on the uneven ground, weed, and brushing/mowing in areas that have debris or rocks. They have very powerful hammer blades that can handle even the toughest mowing tasks. However, you need to check the horsepower of the flail mower gearbox with respect to that of the prime driver or the tractor. But what makes good flail mower hammer blades? We are going to look at some of the features that make a good flail mower.
Type of Blade Heads
The main types of blade heads include rough, fine and smooth cuts. Each of these types is best for known for different types of mowing. Note that the blades work by having the shaft that they are attached to is rotated at high speed. That is the only time that they are able to server the grass or the vegetation to be cleared. If you want to cut fine vegetation as such grass, fine and smooth blade heads would be the perfect option. For the tough weed, then you should opt for the rough options.
Blades Cutting Edge
This is another factor that makes a good flail mower hammer blades. Although most people opt for the one-half cutting edge for the cutting of grass, it may not be the best that you can work with. It may not provide you with the versatility that is needed in flail mower hammer blades. One-half blades are also known for the occurrence of grass wrapping around the blades.  Blades with a full cutting edge are highly recommended due to the many advantages that they are associated with. They reduce grass wrapping and thus increasing the efficiency of the motor. They also last longer and have less maintenance.
Cutting Height
If you are buying pre-set set flail mower, then you need to consider the cutting height very seriously. In some cases, the lawn may look combed or appear ridged if the cutting height is not considered carefully. If you cutting height can be adjusted, then you need to consider setting the blades at a height that will deliver seamless cutting. For instance, a ½ to 1-inch height would be great for cutting grass. But this height could vary with the model of the flail mower and hammer blades.