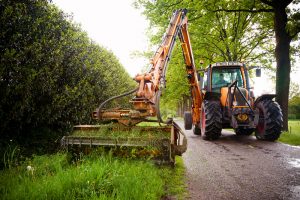 What is a Good Fecon Mulcher Teeth for Sale?
After operating your Fecon mulching machine for a while, wear and abrasion will start taking a toll on your cutter tools. That is when you will start noticing that your machine is slowly going down in terms of performance and productivity.  In such cases, the main problem is usually the cutter tools that may have gone dull, burred, bent, blunt and so on. That is why you should think of teeth replacement. Fortunately, there are numerous Fecon mulcher teeth for sale options that you can pick for replacement in the market.
However, not every Fecon mulcher teeth will work for your mulching machine and the surface condition you are working in. There are various factors/specifications that will help you determine the right teeth for your machine. So what are the key features that make good Fecon mulcher teeth for sale? Well, there are a couple of them. Check out the following:
Quality
As it is said, quality is king. No matter the physical appeal of the teeth, quality is critical when it comes to getting the right teeth for your machine. There are various things that you should consider when it comes to the quality of your Fecon mulcher tooth. First, you must consider the material that used in the construction of the teeth. The quality is about the effectiveness of the mulcher teeth to deliver in demanding conditions.
There are various ways that you can discern quality teeth from the fake one. However, material that you use for the construction of the Fecon mulcher teeth is the best way to tell quality teeth from the fake.  The most recommended material for the mulcher teeth are the alloys of steel and tungsten carbide materials. These materials come with numerous properties such as withstanding harsh conditions. The materials are also known for their resistance to wear and abrasion.
Size of the Teeth
The second thing that you must consider is the size of the teeth. If you are buying for the first time, then you need to consider the issue of size very seriously. There are various things that you should consider when it comes to the issue of size. First is the diameter of the teeth and second, the height. The diameter of the replacement Fecon mulcher teeth should be the same as the worn down one. Make sure that the replacement height is the same to avoid overload the rest of the teeth.