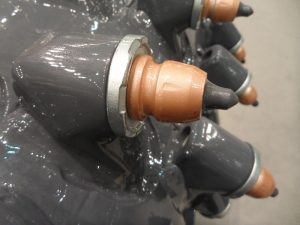 Benefits of Investing in Aftermarket Coal Mining Drill Bits
If you are operating a coal mining plant, then you definitely need to invest a lot of money to keep it running smoothly. The condition of the machine is crucial and more so that of its wear parts. For coal mining machines, you need to get the best coal mining drill bits for replacement needs. Fortunately, the industrial tools market has everything you need and for your budget.
Aftermarket coal mining drill bits are some of the best options in the market. Over the years, these types of wear parts have made a significant growth where more people are now accepting them as the best option over the originals. That is because of the many benefits they are offering machine users. Here are the main benefits of investing in aftermarket coal mining drill bits:
Affordability
One of the biggest reason why many people are opting for the aftermarket coal mining drill bits is lower prices. Compared to the original coal mining drill bits, they are cheaper by a huge percentage. In fact, if you compare how much they are selling drill bits equivalent of the original, there is a massive saving to make. Most bulk buyers are going for the aftermarket options due to the massive savings, especially when they directly from the manufacturer. This is one of the biggest reason why you should consider investing in aftermarket coal mining drill bits.
Guaranteed Quality
The second benefit is guaranteed quality. However, it is important to add that quality of the aftermarket coal mining drill bits is determined by the manufacturer. Note that unlike the original manufacturer who is just one entity, aftermarket drill bit manufacturers can number to hundreds. Therefore, you need to check the reputation of the manufacturer to get the best quality. If you are buying from reputable aftermarket manufacturers like King Kong, and JYF machinery, then the quality of coal mining drill bits is a guarantee. These companies use the same quality materials and technologies as the original. In fact, some people are the opinion that some aftermarket products offer better features than the original.
Value for Money
The other benefit that you get from aftermarket coal mining drill bits is value for money. If you are buying from a reputable company such as King Kong or JYF MACHINERY, you are guaranteed to quality tools. Their coal mining drill bits can withstand demanding condition since they offer high resistance to wear and abrasion. They also offer excellent resistance to impact. Therefore, you will spend less to maintain these teeth.