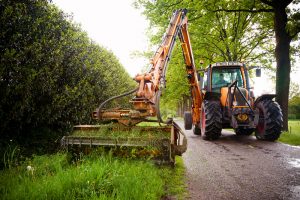 Tips on How to Identify A Good Seppi Mulcher
Seppi has been one of the biggest manufacturer and supplier high quality mulching machines. The company has been releasing a number of models in the market based on the demand. That is why they have various models that users can pick from. With such a huge collection of Seppi mulcher, most users are unable to pick the right machine for their tasks.
However, it has never been that difficult to discern a good mulching machine for your needs. All you need is to observe a few things about the machine. Here are some of the key tips that can help you get the best machine in your market:
Ease of Use features
The ease of use is one of the key features that need to look for in a Seppi mulcher. These are features that make the use of the machine quite easy. That includes the need to have most of the machine's functions automated. The process of attaching the mulcher to the drive is also another that you need to consider. You need to go to for a machine that requires very little to attach the mulcher head.  Therefore, you must ensure that the mount is designed to enable easy fixing of the head. You also check for the functions that that can be automated including the setting of the cutters tools.
Heavy-Duty
There are numerous benefits that come with investing in heavy duty. In fact, nothing works well in demanding conditions than a heavy duty machine. That is why you need to invest in a machine with rugged body. Make sure that you have checked the quality of the material used for the construction of the Seppi mulcher body.  For the best quality and high ruggedness possible, cast steel is the widely used material for the body. Therefore, check out the heavy duty features of the machine.
Adequate Power
The power of the machine is another factor that you need to consider. For a good Seppi mulcher, it must have the right power to keep for you to hit machine performance. It is also important to note that the power of the machine determines the productivity of the machine. One of the key things that you need to take into account is the kind of conditions and jobs that the machine is to be used in. If you will want a mulching machine for the clearing forests or wood that is more than 12" in diameter, then you need to consider a higher rated machine. Probably a 600 horsepower machine would be a perfect choice for the task. If the machine is for clearing weeds, then a small power rating would be ok.