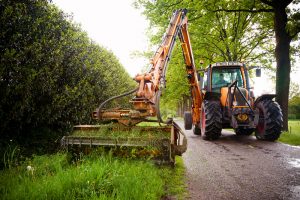 Processes That Improves FAE Mulcher Teeth Strength and Hardness
One of the biggest challenges with mulching is getting right cutter tools for various tasks. Whether you are operating an FAE mulcher or any other brand of the mulching machine, the quality of tools is crucial. If you want to invest in FAE mulcher teeth, then get the best quality. That is the only way to get the best out of the machine.
However, getting the best quality can be a little bit of a challenge, especially for newbies. You don't just look at the face of the tools to know they are good. Otherwise, you will be deceived and possible fall for fake dealers. What you need to look at as the material and the manufacturing processes.
FAE mulcher teeth strength and hardness are some of the key features to look for. But to get these features, you need to look at the manufacturing processes of the mulcher teeth. Here are some of the key processes that improve the strength and hardness of FAE mulcher teeth.
Tungsten Carbide Hardfacing
Tungsten carbide hardfacing is a technique that is popular market today. It is a process that enables the manufacturer to use tungsten carbide material for hardening FAE mulcher teeth. The process involves applying a coating of tungsten carbide on another metal such as steel. The process improves the hardness and strength of FAE mulcher teeth and makes them more productive.
Brazing Tungsten Carbide
Just like tungsten carbide hardfacing, this process also involves the use of carbide material. The technique uses carbide brazing technology to join the tungsten carbide part of the teeth to the steel part. The brazing tungsten carbide forms a very strong joint, and that is why it is popular within the machine tools manufacturing. The joint can withstand most abrasive or demanding conditions. Therefore, if you are looking for hardened joints that can withstand the toughest mulching, then look for the brazing tungsten carbide feature.
Heat Treatment
Heat treatment is a hardening technique that has been used for decades now. Over the years, it has been changing to with technology to meet the manufacturing demands. For instance, the kind heat treatment today is not the same. Today, there are special machines that factories to for this process. It has become one of the critical manufacturing processes for most factories. Therefore, if you are looking for tools that will give you absolutely hardness and strength, then look for heat treated options.